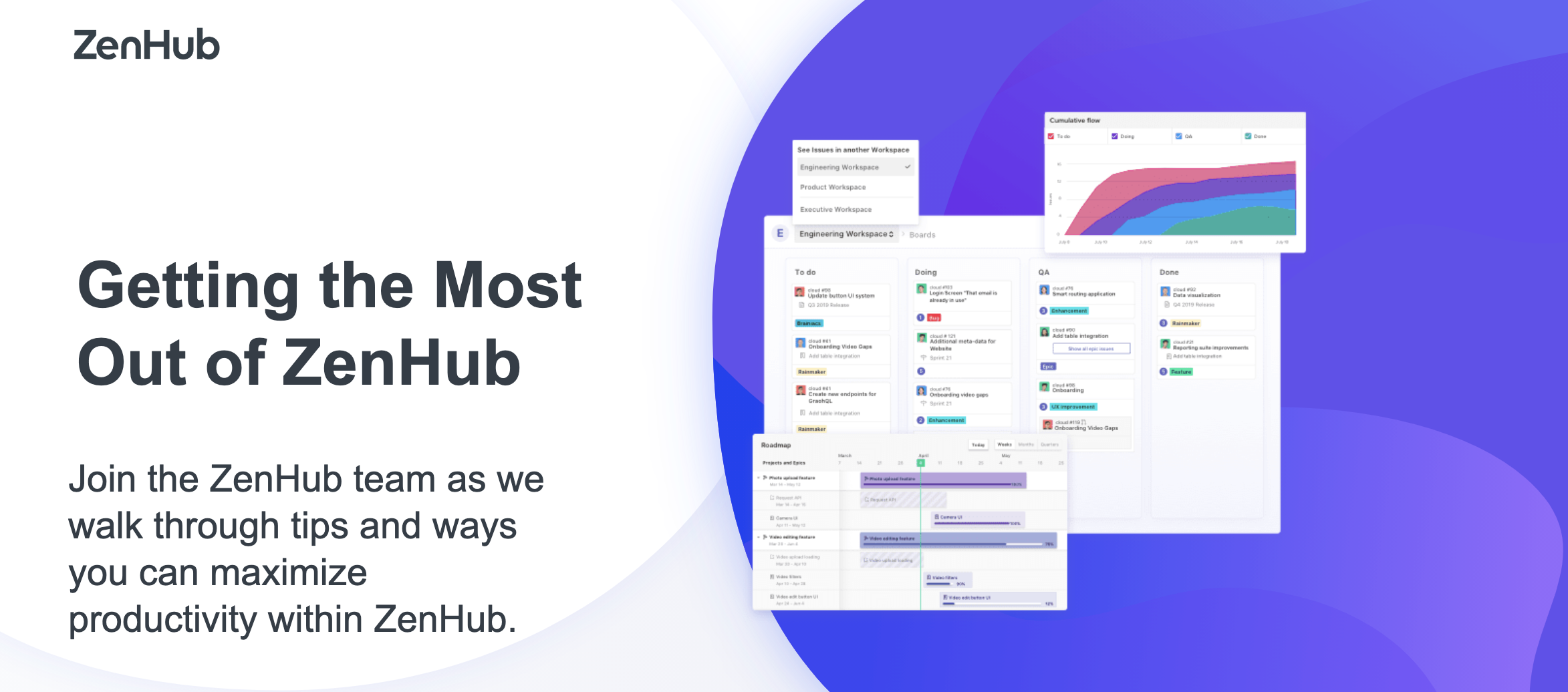 Getting the Most Out of ZenHub

When? Wednesday January 20th
@10AM PST/1PM EST

If you're looking for additional ways to streamline your workflow, or if you're testing ZenHub out through a trial, this webinar is for you. Join us as we highlight tips and ways you can stay organized and productive in ZenHub.
Key things we'll cover:
Focusing your ZenHub Board.
Planning and tracking work with Epics.
Understanding progress with Roadmaps.
Connecting teams with Workflows.
Sign up today!